For some people, such as property developers and investors, Bridging Finance is a tool of the trade – and a very powerful one at that. Bridging Finance has the qualities of flexibility, convenience and speed of implementation. And it is the speed that makes it such an effective and valuable resource.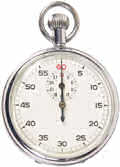 Bridging finance is often the only facility that can make things 'happen' within a very limited time span. Where else, for example, is it possible to access finance of between a few thousand and over a million pounds within a few days. Bridging lenders will proceed without the usual string of references, credit checks, accounts, CVs etc.?  The choice is either to accept the costs of bridging and open the doors to a substantial profit or abandon the project and make nothing.
Obviously if the potential profit is only very small, then the relative cost of bridging could become significant. It is for the borrower therefore to assess the merits of the project and decide whether the cost of bridging outweighs the benefits.
This ability to take advantage of a profitable deal makes bridging akin to a credit card purchase. Sometimes substantial bargains can be secured simply by being in the right place at the right time. If the necessary cash is not available at the time it is still possible to make the purchase and arrange for the funds to be released at a later date. The higher than usual interest rate is considered acceptable because it has enabled the purchaser to strike a profitable deal which otherwise would not have been possible.
However, the parallel stops there because buying from a shop or a supplier carries none of the additional complications of buying a property. And this is where the costs of bridging arise. Although legal fees, valuations, etc. are an integral part of any property purchase, there is the added requirement of speed in a bridging transaction. This puts pressure on everybody involved and entails a good deal of commitment from lawyers and requires valuers to rearrange schedules and priorities. The need for contracts to be drawn up can require a solicitor to have to put other items 'on hold'. This all comes at a premium and it is this concentrated professional activity that tends to be overlooked.
The question of whether bridging finance is expensive has to be viewed in the light of what is being requested and what it is enabling the borrower to achieve. It is, in fact, the means to an end – and often a very profitable end!