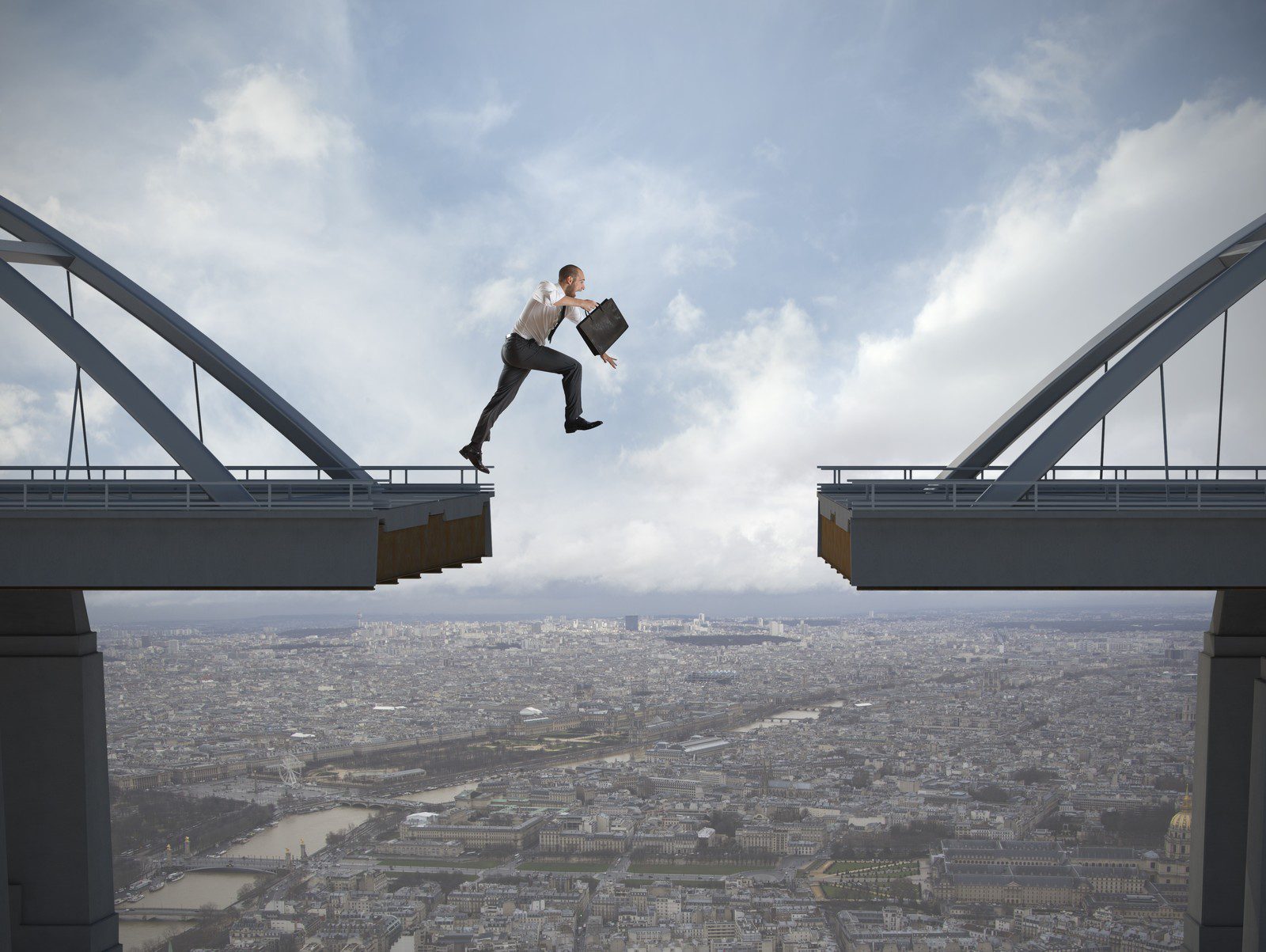 Bridging Finance
A Bridging loan is short-term property finance which is usually set up on an interest-only basis, rather than repayment.  The loan is then repaid on the sale or refinance of the property.
Due to the short-term nature of bridging finance the rates can seem expensive at first glance, however, it is worth considering the costs against the benefits of having funds arranged quickly and the short-term nature of the finance. Applying for bridging finance is very similar to applying for any other type of loan. 
The biggest difference is the time it takes to arrange. It is not unusual of for a bridging loan application to be agreed in principle on the same day and completed within a week, so long as a valuation can be arranged quickly and that the solicitors are able to complete their work in time.
Some of the key benefits of using bridging finance are:
A bridging loan is a short-term loan secured against a freehold or long-leasehold property allowing business people and individuals to:
Borrow money against the actual market value of a property rather than a discounted purchase price.
Purchase one property before completion on the sale of another
Arrange temporary funding for the purchase of a an un-mortgagable property pending repairs.
Fund the purchase of a property in need of refurbishment, with a view to resale on completion of the improvements. In these circumstances it is also possible to arrange additional funds to cover the cost of the works.
Beat a deadline to buy a property, for example funding the urgent purchase of a property pending arrangement of a long-term mortgage. This can be particularly useful in auction situations
Release cash quickly without being tied into a long-term mortgage
Borrow short-term against the value of a property, not against income multiples.
The list is nearly endless, but the common denominator for those requiring bridging finance is that the loan is required for a relatively short period of time and at short notice.
Property That Can Be Used As Security
Whether you need business bridging finance or personal bridging finance the funds can be secured against residential, semi-commercial or commercial property, or indeed a mixture.
Bridging finance companies will lend against freehold or long-leasehold property anywhere in the UK on a first, second, or even third charge basis.
Below are some examples of the types of property often used to secure a bridging loan:
Residential property, including investment property and HMO's
Residential developments
Commercial property, including factories and warehouses
Commercial developments
Offices & Retails units
Land (even land without planning permission)
Finding A Lender
Only deal with bridging lenders whose terms, fees, and rates are totally clear from the outset that way you can be assured that you know what you are getting. In the majority of cases, you will have to pay a fee if you go through a broker, but there are plenty of bridging finance lenders who accept applications direct from borrowers.
As bridging loans are normally only arranged for a short period of time the interest rate can appear higher than long-term borrowing. Although this means that bridging finance can appear expensive at first glance it is worth bearing in mind that the cost is a short-term one. The expenses should be weighed against the consequences of not taking out the finance. However, it is always worth shopping around for the most competitive bridging finance rates.
Try to organise your bridging finance deal as early in the process as possible. Although ideal for short-notice deals, the more time you have to shop around and properly consider any deal put before you the safer you will be.