Property Auction Finance
Having concerns about arranging a mortgage for property bought at auction is perfectly understandable, it is probably one of the main reasons why people stay away.
It's only natural to have a fear of the unknown, and going to an auction can seem like a giant leap of faith.  Aside from worries about being able to arrange property auction finance there are a number of other reasons people are put off attending auctions. These are:
Fear of making a mistake and loosing money
Uncertainty about how the system works
Doubts about whether all the good properties have been taken.
Researching the property auction process will help you prepare, as will browsing through auction catalogs.  Attending a few practice auctions will also help put your mind at rest.
Arranging property auction finance, such as a mortgage or bridging loan, for a property purchase is actually quite straight forward, and really there are only three important things to be aware of:
Most property auction houses will require you to pay a 10% deposit on the day
You will be bound by contract to complete within 28 days (or sometimes less)
The winning bid is a legally binding contract.
So having your property auction finance arranged prior to the auction is a major advantage and can save you time and money.  Most auction finance is based on the market value of the property and not the purchase price, meaning that if you "snap up" a bargain then 100% funding is theoretically possible.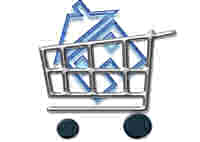 Remember though that you must be able to pay the 10% deposit on the day of the auction, and that you are committing yourself to completing the purchase within a set time-frame.
Property auction finance can be arranged for residential, semi-commercial and commercial properties.  The condition of the property being purchased at auction and your intended use of it will dictate the type of property finance you need, for example:
Refurbishment Finance is used when the property is not habitable and needs more than just cosmetic improvements or if you intend to change the layout of the property.
Buy to Let Mortgages for property bought at auction can sometimes be arranged within the time-frame, but it is advisable to have a back-up plan in case of last minute hitches.
Bridging Finance is the usual way to complete an auction purchase and using an auction property bridging loan is far less expensive than it used to be.
How to Finance a Property Auction Purchase.
Property auction finance involves arranging auction mortgages within the time constraints laid down by the auction house.  Normally you will be required to pay a 10% deposit on the day of the auction, and complete the purchase within 28 days.  You will probably need a broker if you are looking for help with funding for residential and commercial property; including properties in need of refurbishment.
After discussing your plans with your broker you will need to agree a course of action to ensure that the right auction funding is put in place; along with the most appropriate long term solution.  As part of that process a professionally prepared valuation report is always required.
You need to find a specialist property finance broker who is able to work with a large selection of property lenders that understand auction finance and are able to approve applications quickly.  Arranging property auction finance need not be a stressful process but it does require you to be a little organised!