The year 2006 has been another one of expansion for the Bridging Finance sector seeing a record number of enquiries and loan completions.  Additionally new lenders are starting to enter the short-term property finance market-place which means rates will start to fall as competition increases.
Many observers believe that this growth in Bridging Finance is a result of a combination of factors, most importantly the increasing number of property entrepreneurs who understand the benefits of the flexibility that short-term property finance offers.  The number of people trading in property has been further boosted by numerous television shows extolling the benefits of buying property at auction.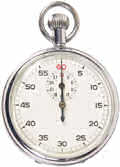 Despite interest rate increases in the later part of 2006 and early 2007 the number of property transactions will continue to sky rocket in some areas of the UK. This is good news for investors but even better news for bridging finance lenders as investors and property developers battle for property.
Another reason for the rapid growth in bridging finance is the increasing number of lenders now competing for business. As recently as 2005 there were only a handful of specialist bridging lenders who were willing to take on the risks associated with short-term funding. Now there are far more. Again this is great news for the potential borrower as it means that excessively high interest rates and rigid lending terms should no longer be the norm.
The addition of so many bridging finance lenders does have other less obvious implications for 2007. Residential mortgage brokers have had a really tough time since the Financial Services Authority (FSA) took over regulation of the industry. Many residential brokers are now turning to the commercial sector to boost their flagging incomes. Although this will help increase the awareness and availability of bridging finance, borrowers would be well cautioned the ensure that the broker they choose has the necessary experience and training to assist them properly.
Organisations such as the National Association of Commercial Finance Brokers (NACFB) are gaining in credibility and borrowers should seriously consider only working with brokers who are members. A great metaphor I once heard was that Bridging Finance is a tool, and like any tool it's very useful when used correctly, but a danger when used in the wrong way. One thing that is certain is that you are going to hear a lot more about bridging finance during 2007