A recent study by the business software services provider, Sage UK, has found that almost 25% of requests by small businesses for business loans were rejected by the banks last year.
The study is compiled from around 1,000 responses to a survey which shows that around a quarter of all UK small and medium sized businesses applied for financial assistance.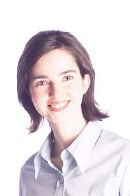 Interestingly the study also finds that seven in ten small firms make use of their business plans to measure the performance of their company, but that only one in ten use their business plans to help them apply for business loans.
And surprisingly, the research also identifies that just under half of all firms do not have a business plan at all, which may help explain why they can not raise finance.
Robin Moore, product manager for Sage's small business division says,
'Access to finance remains one of the greatest challenges facing small businesses today. However, there are a number of vital things owners can do to help themselves, such as ensuring they have a fully robust and up-to-date business plan in place.'
Meanwhile a new government scheme will offer resources to small and medium sized companies to help them get their invoices paid on time.
The scheme includes a set of announcements offering information, guidance and support to aid businesses struggling with late payment, the most common problem that threatens firms' cash flow.
According to a recent survey by credit referencing agency Graydon UK, some 51 per cent of businesses report that late payment has become worse during the past year, with around 20% say that it could threaten their ability to continue trading in 2012.
A new Graydon survey, conducted in conjunction with the Forum of Private Business (FPB), asks small business owners what cash flow management methods they believe are most effective.
FPB chief executive Phil Orford says,
'Late payment has long been the scourge of small firms, decimating cash flow, preventing growth and threatening their very survival – but there are steps business owners can take to minimise the problem.

'Often the issue is that they are not aware of how to implement a few practical measures that can make a big difference.'
These snippets of news re-enforce the importance of having a business plan (in writing) and controlling your cash-flow.
Are you suffering from late payments? Do you think that the government schemes will help.